How many of you enjoy delicious, carefully prepared food? A 'special-of-the-day' tender meat cooked to perfection dipped in a secret-recipe sauce, or perhaps Italian pasta sprinkled with the right spices and seasoning, followed by a very satisfactory choco-something dessert that just melts in your mouth and leaves you speechless?
In this short paragraph, did you ever stop to think about the magnificent, talented chef behind this gorgeous meal? Or, were you too busy imagining that juicy steak that was 'offered' to you?
That's what I thought.
Let's spend some time comparing that mouth-watering food with visually stunning and functional designs, as well as the chefs behind those masterpieces with the actual designers who came up with those design solutions. I'm going to list some points and try to explain my thinking behind them, using real-life examples.
Fast food vs A properly cooked meal
$8 buys you a bun-lettuce-burger-mayo-bun, while $12 buys you free-range scrambled eggs sprinkled with aromatic chives and half-a-tomato placed on artisan sourdough bread.
Look, I'm not saying burgers are not tasty, but think about the damage you're doing to yourself in the long run. Sure they're a quick fix, but not only are they not healthy, you've actually gone ahead and paid money for that sublime atrocity. Then mid-eating, you find a hair in the bun, that mayo looks expired and you start hating on yourself. And you should. After all, the better cooked meal cost just a few more dollars, and is something you definitely could've afforded.
Now let's take a moment to see it in the context of design.
Say you have quite a small business, or a start-up, and you're looking to present yourself in the best light possible as to attract more leads/sales and better communicate your brand objectives. You hire an 'expert' (quite a lot of those nowadays) $15 p/h designer and he/she does a fantastic job of providing a custom website design (read: ready-made template) for mere $350. What a deal, I mean, it was done in a week and you couldn't be happier with the outcome.
Then, the long wait. And doubt.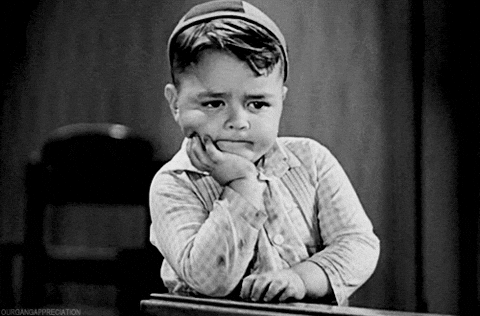 Why isn't anyone visiting the website? And those who visit never spend more than 20 seconds before abandoning it and never register/purchase? Where did the 'expert' go wrong?
You start noticing.
The navigation is actually unintuitive and that super-important link about the product doesn't lead anywhere. Someone tells you the type is too small and they can't read it. Your friend who has deuteranopia says he can't determine whether that notification is success or failure. The layout is inconsistent throughout, the call-to action buttons lack contrast and are misleading, and worst of all, the website doesn't work on mobile (fact: over 50% of website visits come from mobile). You've lost more than half of your potential customers. Or maybe even all of them.
Now, if you've chosen a more skilled and experienced designer who justifiably charges a bit more, you could've invested in something that would produce much better results and add value to your business for the next year or two. Someone who has great experience with layout, responsive web, user experience best practices, typography and ultimately understands how the digital world works, could immensely help your organisation / product in being representable and profitable.
Fast food vs proper meal, 0:1.
The trained chef vs The hot dog stand
Round two.
Not so long ago, while having a pleasant stroll through the park, I saw a hot dog stand, selling, well, hot dogs. Feeling kind of hungry, I decided I'll go ahead and grab one. Waiting in line, I started noticing the process and ingredients that go towards preparing one of these, said, hot dogs. A day-old bun, store-branded frankfurters, and a greasy bottle of mustard that has probably been refilled over and over again. The person in charge, no gloves in sight. Grade B hygiene license. Yet the queue was so long, parents with children, tourists, and so on.
Am I blind, or are the others ignorant?
Needless to say, I walked away and saved myself the potential trouble of having stomach problems later on in the day.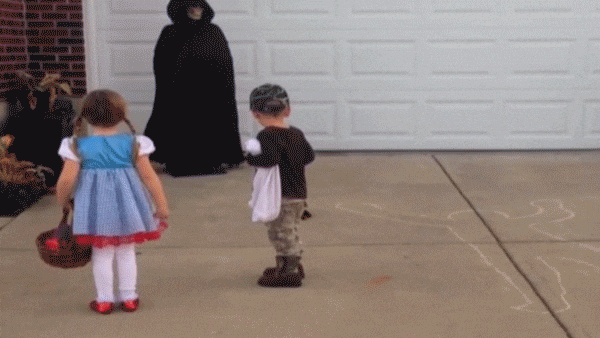 So how does this compare to our gourmet world? Let's go back to our highly skilled chef that I've mentioned at the beginning of this post, the one that knows how to masterfully combine the ingredients, resulting in not only a delicious meal, but a correct balance of ingredients and spices, all gorgeously presented on a platter.
An experienced and proven designer would do the same for your project. He or she will know how to utilise complementary colours, typography, gridlines, visual hierarchy, and overall structure and balance in order to properly communicate your brand values and business objectives, while at the same time making sure that the target audience clearly understands the message and engages with your brand. By choosing quality over low-budget-quick-fixes, you reinforce what your company stands for, you choose to delight your users and grow your business.
Let's not kid ourselves. The hot dog is for kids.
Cooking chicken vs Making a soup
Let's take a slightly different approach this time. One that doesn't compare or include anyone or anything else, besides our accomplished chef and his skills.
Say you're having dinner at this popular restaurant with great atmosphere and decent prices. You want to have a good meal and go home with a happy belly. You eagerly open the menu and start going through it, only to realise that they don't offer soup as an entrée. And soup goes so good before your main meal – baked chicken breast and mashed potatoes .
Soup is life. And you want your soup with onions, carrots and just some himalayan salt.
You have three options:
skip the soup, go home unhappy
leave the restaurant and ruin your night
ask the waiter if the chef can prepare a small bowl of soup for you, for which you'd be eternally grateful and would be happy to pay.
Don't know about you, but I'd go with #3 this time and make sure my taste buds are pleased and content.
It's not possible to make a design analogy out of this, right?
Well, yes it is.
I've seen hundreds of briefs and design requirements, where clients would prefer e.g. someone who's done a catalogue on pens. But I've only done a catalogue on pencils. Clearly I'm not the right fit. Or?
What clients (often times) don't understand, is that we as designers utilise our visual communication skills and years of experience in order to do a tailored solution that works. While I do agree that for certain projects and situations, a candidate who has directly worked on a similar project might do better, in a number of cases declining a proven and competent designer just because he or she doesn't have that specific piece in their portfolio is not quite fair.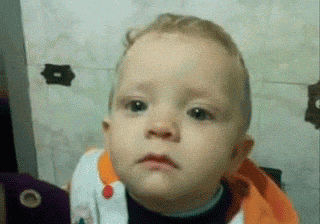 I'll go ahead with a real-life scenario to back it up.
I was recently approached by a potential client to work on a website related to real estate. Now, not having an exact match of this specific industry as a portfolio piece, meant that the client didn't fully trust my experience and skillset related to his project. Even though I've done websites around rentals (not real estate per se), property investment of sorts, eCommerce and engineering, I lacked that one particular example to showcase.
I gave it my best to explain to the client that I'd do thorough research and competitive analysis in combination with my UX and visual design skills to provide a reliable solution that would be informative, intuitive and fully functional.
If all of my clients had the same approach, I never would have enriched my portfolio with such a huge variety of work from different industries.
Bottom line is, collaboration should be based on trust and willingness to improve and adapt.
–
TL;DR
Think twice before going with a designer purely based on (low) rates. It could seriously hurt your business.
"If you think it's expensive to hire a professional to do the job, wait until you hire an amateur." – Red Adair

Invest in your designs wisely. Brands are heavily judged based on their visuals and the quality of UX that their products offer.


"Design is the silent ambassador of your brand." – Paul Rand
Don't judge a book by its cover. A highly experienced designer can use his skillset to solve problems across multiple different industries.
"Styles come and go. Good design is a language, not a style." – Massimo Vignelli
–